Mexico vs Colombia? Which country should you visit if you are traveling to Latin America and you only have time to dedicate to one? 
If you are on the fence about whether you should plan a trip to Mexico or Colombia, it can be overwhelming to make a decision. Mexico is perhaps best known for its sunbleached Mayan ruins and the glittering turquoise waters and white-sand beaches found in resort areas like Cancun and Tulum, but aside from that, it is a place that people are often nervous about traveling to.
Colombia too, isn't somewhere that people necessarily associate with safety and for now at least, it remains somewhat off the beaten path. So which country should you choose for your upcoming adventure?
You are in good hands here as this article has been written by a British Travel Writer living in the Mexican city of Merida. I have lived in Mexico for almost two years now and I have also traveled to Colombia solo (and I'm female).
I have traveled to over 54 countries over the last 11 years, mostly solo, so I have a breadth of travel experiences to draw from when giving you a frame of reference for the safety, nightlife, food, and general number of attractions and things to do when comparing Mexico vs Colombia.
Mexico Vs Colombia: Which Country Should You Visit?
Mexico Vs Colombia: which country is safer?
Safety is a major cause for concern for a lot of people when you mention traveling to Mexico or South America. Negative stereotypes and opinions about these two countries (often by people who haven't even traveled to them themselves!) are often a deterrent for people considering visiting. 
The reality is, you can have a safe and enjoyable time in any Latin American country provided that you take certain common sense precautions. Sadly yes, there is always a risk of being in the wrong place at the wrong time.
But most travelers to either country have an enjoyable, trouble-free experience. Usually, when you hear about something happening to a traveler, they were involved in something they shouldn't have been.
But which country is the safer of the two? Honestly, safety is a very personal thing and this is quite a complex matter.
Safety in Mexico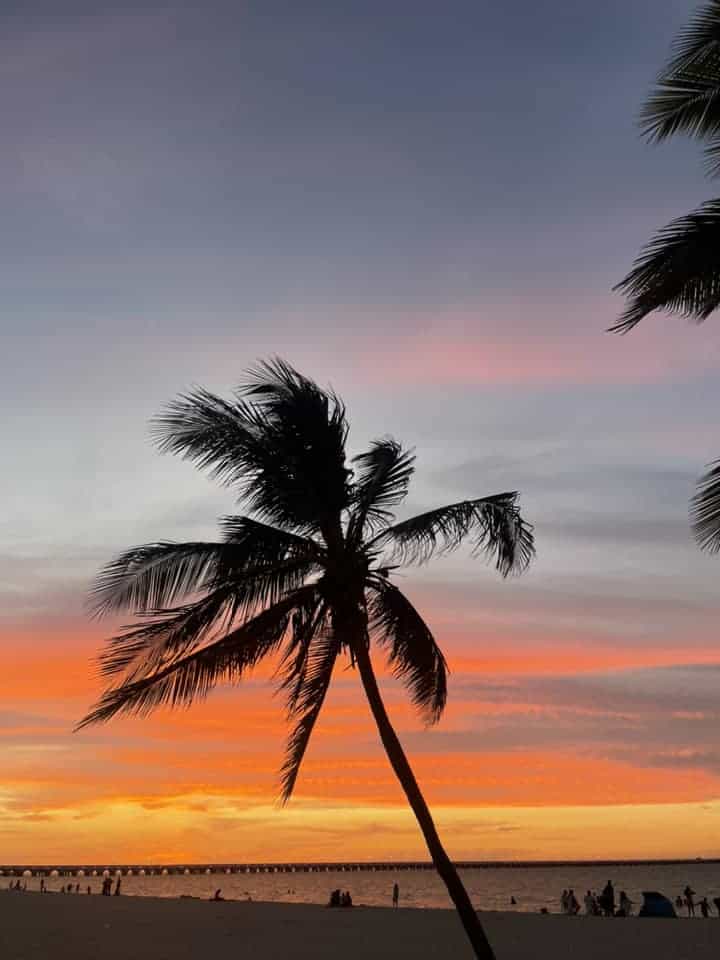 For a lot of people, the sheer mention of Mexico conjures up images of criminal gangs and drugs. But the reality is, that most of this criminal activity is concentrated in areas where you would have no business venturing to as a tourist anyway.

Over 20 million international tourists travel to Mexico every year and most visits are trouble-free. If you don't go looking for trouble in Mexico, trouble will not go looking for you.
Fronteras and towns along the US-Mexico border are generally best avoided, particularly Ciudad Juarez, but you should also exert caution in Tijuana. The US and UK government travel advice websites provide state-by-state breakdowns of safety in Mexico.
States are broken down into places where you should not travel, and places where you should exert increased or normal levels of caution. The Mexican government, tourism board, and police forces prioritize keeping tourist destinations safe.
So, you will find that when you travel around most tourist destinations in Quintana Roo (Mahahual, Bacalar, etc), places in the Yucatan state, Chiapas, Campeche, Puerto Vallarta, and Los Cabos, you feel very safe. You don't have to consciously remind yourself you are in Mexico.
Unfortunately, the cartel activity in Cancun has escalated to the point of being an all-out turf war in recent years. Rarely, criminal organizations have gotten into shootouts in public areas and tourists have been caught in the crossfire.
Although crimes like petty theft do happen in Mexico, you don't have to worry about not being able to carry your phone outside. This is a marked difference from Colombia.
Safety in Colombia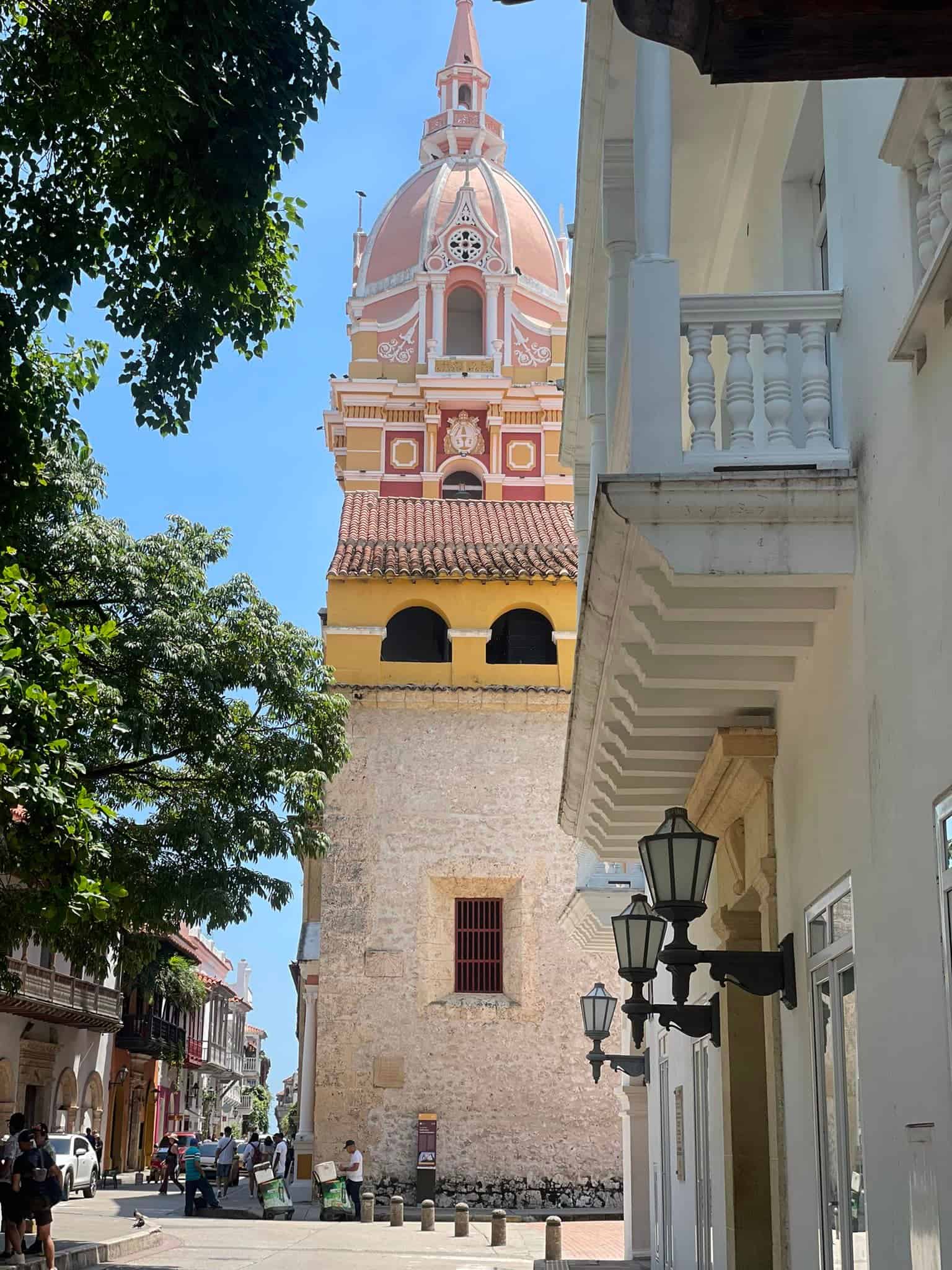 During the days of Pablo Escobar and the Medellin cartel, Colombia was one of the most dangerous countries in the world. The country has undergone massive reform in recent years and Colombia is not the same place it was 10-15 years ago.

Today, Peru produces more drugs than Colombia, and the amount of tourists and Digital Nomads that Colombia receives is increasing with every passing year. Areas like the notorious Communa 13 district in Medellin, which was once the most dangerous neighborhood in the entire world, are now tourist attractions. 
Communa 13 today has been decorated with vibrant street art from artists across Colombia and Latin America. The area has been part of a government initiative in recent years to offer employment opportunities and a better standard of living for poorer communities.
Areas of Colombian cities such as Medellin, Bogota, and Cartagena are filled with quaint coffee shops, quirky boutique stores, and excellent restaurants serving global cuisine. Still, you have to be more cautious in Colombia. 
While yes it is true that you could be a victim of a crime anywhere in the world, this is more likely in poorer nations. Unfortunately, poverty creates violence.

When you spend any amount of time in Colombia, you will meet several people who have been attacked or robbed at gun/knifepoint for a phone or their wallet. Your iPhone is several months' salary for someone here. You need to be very cautious of your surroundings at all times and not walk around with your phone in your hand, your AirPods in, or anything that someone can easily grab.
Mexico or Colombia: which country is the safest?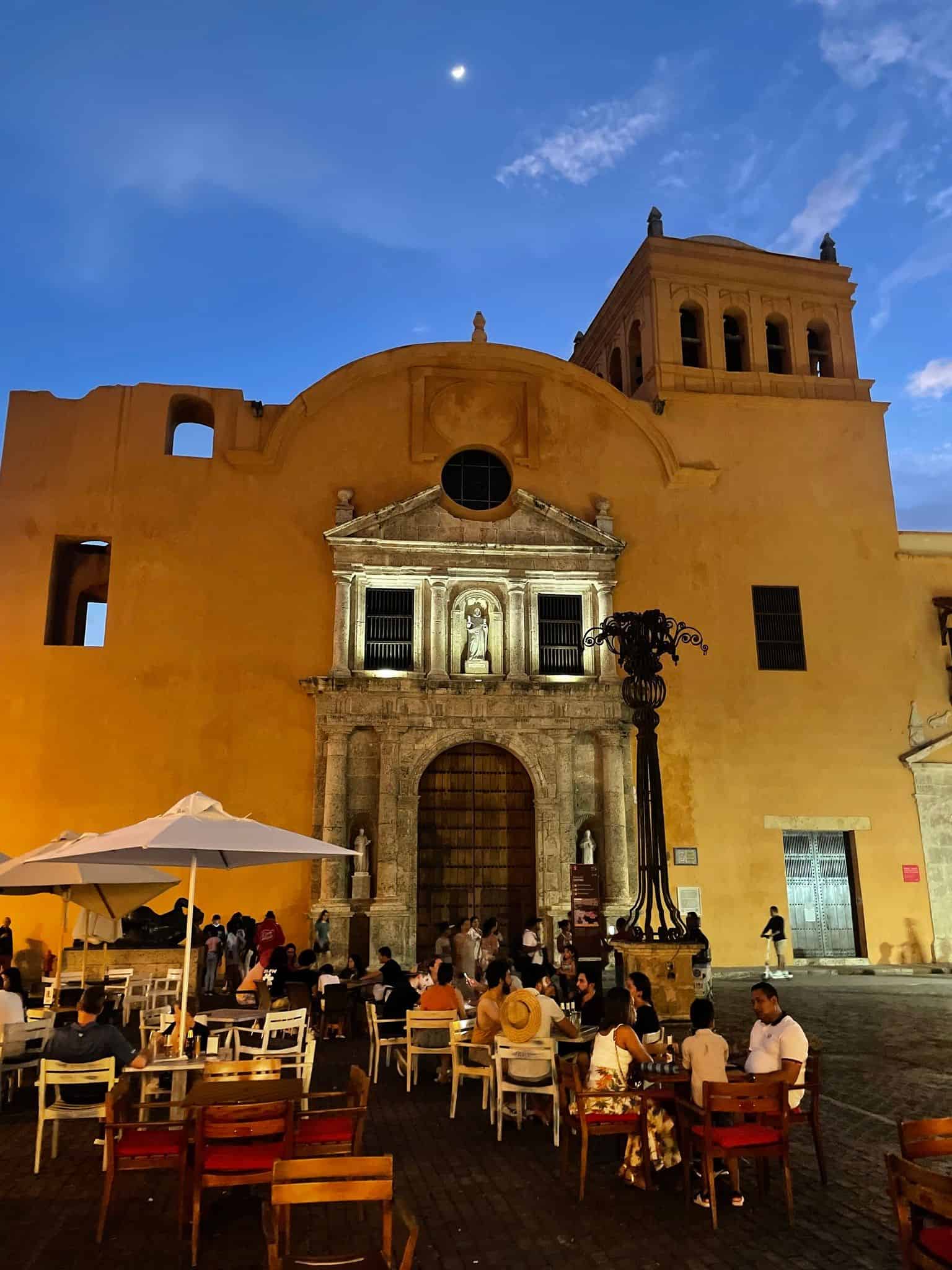 Statistically speaking, Colombia sees more crime than Mexico, with more violent crimes such as murder. In Mexico, a lot of the crime that you hear about is restricted to crimes between and against members of criminal organizations.

If you don't involve yourself with these organizations or with substance abuse, you won't be involved in any crime. In larger Mexican cities like Guadalajara and Mexico City, you have to be more cautious about where you walk and which neighborhoods you venture into.

But in ¨safe¨ tourist destinations in Mexico like the Yucatan, the city of Merida, or Puerto Vallarta, you do not feel that you are consciously looking over your shoulder like you do in Colombia. In Colombia, taking your phone out of your bag to check where you are going on Google Maps can feel stressful. 
This is particularly true in cities like Bogota. In many ways, this can detract from the experience and make you feel on edge rather than fully able to enjoy your trip.
In conclusion? Mexico feels safer than Colombia from a tourist perspective.
Who has the Best Beaches? Colombia or Mexico?
Mexico is globally renowned for its gorgeous white sand beaches and translucent turquoise waters. The country's beaches are the raison d'etre that a lot of people decide to travel to Mexico in the first place.
Mexico beaches
Los Cabos, Puerto Vallarta, and the Riviera Maya are particularly popular. Tulum, Cancun, and Playa del Carmen are among the most popular coastal destinations in Latin America. 
Overtourism and gentrification are definitely two things that are plaguing these parts of the country that definitely aren't for everyone. However, if you want to escape the tourist hordes, you have plenty of opportunities to do that in Mexico too.

For instance, you can visit lesser-known Yucatan beaches and coastal towns such as El Cuyo, San Bruno, and San Crisanto. Just up the coast from Puerto Vallarta, you can find Conchas Chinas and Boca de Tomatlan. 
Many secluded paradises exist in Mexico, provided that you are willing to look for them. Colombia also has several beaches and beach towns running along its Caribbean coast.
Colombia beaches
In the Caribbean Sea, you will also find little islets where pirates would hang out while planning attacks hundreds of years ago. Santa Marta is a beautiful coastal city close to the Tayrona National Natural Park and the Lost City archaeological site.

This is arguably home to some of the most beautiful beaches in the country. Despite that, it remains something of an unknown and sees a fraction of the tourists that you see at popular Mexican beach destinations. 
There are a few beaches close to Cartagena. Bocagrande is often labeled as being the ¨Miami of South America¨ due to the luxury apartment complexes and resort hotels that line the waterfront. 
On the opposite side of Cartagena's old town, you also have La Boquilla Beach. A popular day trip from Cartagena is to sail out to the Rosario Islands.

While Bocagrande beach is polluted, filled with litter, and nothing to write home about, the Rosario islands exude desert island getaway feels. The problem?
Harassment on Colombian beaches is unparalleled. Cartagena is generally safe, but there is no security on any of the beaches in the region.
If you head to these beaches, vendors approach you to sell you things incessantly. While you can write this off as ¨just people trying to make a living¨ to an extent, some people are very aggressive.
In particular, there are a lot of massage ladies that try and sell you a massage for $40 and when you decline, they do not take no for an answer. It is not uncommon for people to start touching you without your consent and demanding payment.
In general, Mexico provides a much more enjoyable beach vacation.
Tourism infrastructure
The tourism infrastructure in Mexico is pretty good, which makes sense as this is one of the most popular tourist destinations in the world. It isn't perfect, sure.
But things here are constantly improving. Meanwhile, the Colombian tourism sector is still emerging. Buses and domestic flights in Colombia are good but various aspects of domestic travel still leave a lot to be desired. This is particularly the case where road conditions are concerned.
Tourism infrastructure in Mexico
Domestic flights and convenient bus services are excellent ways to get around Mexico. You can get a flight from one side of the country to another for as little as $30 using low-cost carriers such as Viva Aerobus and Volaris.

Aeromexico is the national carrier. It is worth paying marginally extra for a ticket with Aeromexico, for the increased comfort that comes with flying with them.
In terms of buses, ADO and Noroeste service various routes around the country. (E.g. Cancun to Merida, Merida to Chichen Itza, San Cristobal to Oaxaca, etc). Their buses are comfortable, low cost, and usually run on time.
Mexican buses boast reclining seats, air conditioning, and airplane-style televisions. Most vehicles have bathrooms on board. 
If you pay slightly more to travel on a premium class ADO bus, you can also enjoy additional comforts such as complimentary snacks, tea/coffee, and water. Currently, work is underway in Southern Mexico to build ¨Tren Maya¨.

This is a train line that is due to be completed in late 2023 and will make traveling around the states of the Yucatan, Campeche, and Quintana Roo much easier. Road conditions in popular tourist areas of Mexico are generally pretty good. 
Since tourists use a lot of these roads, they are well-maintained and free from potholes or hazards. Renting a car in Mexico is a great way to get around and it gives you a lot more freedom and flexibility.
You will find a lot of great resources online about planning a trip to Mexico, and many destinations have been covered extensively and in great detail via various Mexico travel blogs and guidebooks.
You will find more limited information online for Colombia, outside of the main tourist trail areas.
Tourism infrastructure in Colombia
The tourism infrastructure in Colombia is probably better than you may expect, but it is still a work in progress. There are currently no trains in Colombia, just like in Mexico. (Bar the route that runs from Bogota down to the cathedral in Zipaquirá).

This may change in the future. Most people in Colombia get around by bus, with several companies serving long-distance routes, and ¨colectivos¨ (shared minivans) running between cities and smaller villages.
The main problem in Colombia is that the conditions of many of the roads are very poor. Some are rife with potholes and are poorly paved or maintained.

In fact, various sources have ranked Colombian roads as being among the worst in the world. Worse still, people pay little respect to road rules which they consider more as guidelines.

People may be more prone to speeding and paying less attention to road rules in Mexico too. But this increases tenfold in Colombia.
There were 7,765 road traffic accident deaths in Colombia in 2020. This accounts for 3.78% of all deaths across the course of that year.
Renting a car here is not recommended and you are better to rely on buses and domestic flights. Avianca is Colombia's national airline and they service various domestic and international routes. Viva and Latin American Airlines are also great low-cost options.
Mexico Vs Colombia: who has better tourism infrastructure?
Both Mexico and Colombia are manageable to get around, particularly when traveling between major cities. However, traveling independently in Mexico is a little easier. 
The roads are better developed and driving in Mexico can be enjoyable, whereas driving in Colombia is something you want to avoid at all costs. The roads are better built in Mexico, and there is more information online to help you plan your Mexico trip.
Is the Nightlife Better in Colombia or Mexico? 
Both Mexico and Colombia offer great and varied nightlife scenes that offer something for every taste. If you are looking for raucous nightlife, beach clubs with live DJs, and ultra-chic VIP clubs, you have plenty of places to choose from in Cancun and Tulum, Mexico.
Similarly, if you prefer something a little calmer, you won't be short of options either. Various Mexican cities are home to quaint traditional cantinas that still maintain their old saloon doors and traditional architecture and seemingly transport you back in time.

When you head into one of these places, you can enjoy a Mexican beer, a cocktail, or a michelada (Mexican beer mixed with clamato juice and a selection of hot sauces and spices). With any drink that you order, you will be served ¨botanas¨ – a little tapas-style selection of free snacks and light bites. Yum! 
There are plenty of rooftop and beach bars in coastal towns across the country, while cities like Guadalajara have an abundance of chic cocktail bars scattered throughout their various neighborhoods. In particular, check out the bars in Chapala and Colonia Americana in Guadalajara, and in Polanco, Roma, and Coyoacan in Mexico City.
For clubbing and all-night partying, Colombian cities like Medellin and Bogota have the edge. Across the board in both countries, you can enjoy a night out on a budget.

However, if you want something a bit more glamorous and exclusive, there are cover charges to be paid. El Poblado is the main ex-pat district of Medellin, although some of the bars here have a bit of a seedy vibe.
Who has the Best Food? Mexico or Colombia? 
The food culture varies significantly across the Americas and Mexican and Colombian food are two different beasts entirely. Most people think about tacos, burritos, and fajitas at the mention of Mexican food. 
But the reality is that Mexican cuisine is so much more than that. The dishes that you can find here vary from region to region.

For instance, Yucatecan food is substantially different from the food that you find in the north of Mexico or Jalisco. Here you will find delicacies such as cochinita pibil (slow-cooked pork flavored with herbs and achiote).

Many Yucatecan dishes use the same recipes and cooking practices that the Ancient Maya used centuries ago! Meanwhile, in Jalisco, one of the most famous regional dishes is torta ahogada – a crusty bread roll filled with crispy pork and drenched in spicy tomato sauce.

Even when you look at the sheer number of varieties of Mexican street foods or Mexican breakfast dishes, the possibilities are seemingly endless. That is not to say that Colombian food is not good, there are just fewer options and flavors involved.

There is a reason that Mexican food is UNESCO protected! Still, there are several Colombian dishes well worth adding to your radar. 
Bandeja paisa is a regional delicacy in the Antioquia region (where Medellin is). Locals will tell you that the best version of the dish is found at Mondongos (Cl 10 #38-38, El Poblado, Medellín).
It consists of bean soup served with crispy pork, ground beef, rice, boiled potato, plantain, egg, avocado, hot sauce bread, and herbs. Arepas (fried corn dough stuffed with meat and veg), are also a must-try.
Historical and cultural attractions
Both Mexico and Colombia have a lot to offer when it comes to sightseeing and things to do. The only difference is perhaps that Mexico's attractions are more well-known.
Sightseeing in Colombia
Since Colombia has only really started emerging as a travel destination in recent years, most people that travel to the country tend to follow the same route. The reality is that there is plenty to do here, whatever your interests.
The Colombian cities of Bogota and Medellin are great places to base yourself for a few days. Each city is made up of various different districts, each with its own distinct personality.

Coastal Cartagena is a little touristy and crowded, but not without its charm. From here, you can also visit Palenque – the first ¨free town¨ for Africans in the Americas, established by former slaves.
If you like coffee, you can visit plantations within the Colombian Coffee Triangle, and the regions of Caldas, Risaralda and Quindio. Meanwhile, if you like hiking, you can attempt the Lost City trek.
Sightseeing in Mexico
Mexico is such a vast country. (It's the 13th largest in the world!)
From a sightseeing perspective, there is so much to do that you could easily spend a year in the country and still feel as though you have barely scratched the surface. (It would take you a year to even explore one state in depth!)
If you are interested in history, you will love all of the various Aztec and Mayan ruins that are scattered throughout Mexico. Chichen Itza is no doubt the most famous, but there is an abundance of historical sites that are just as expansive and fascinating and do not see a fraction of the tourists.

(Add Mayapan, Edzna, Ek Balam and Ruta Puuc to your radar). Mexico is home to 68 different indigenous groups, each with their own traditional dress, culture, and often, language.

Different regions are like different countries entirely. In Chiapas, you can visit indigenous villages like Zinacantan and Chamula, and see unique churches where curanderos (witch doctors) perform rituals to cure the sick.

In Jalisco, you can visit Tequila, the birthplace of Tequila, and Tlaquepaque, the birthplace of mariachi. Even with a month of your time, you wouldn't be able to cover all of the different ruins, regions, and museums in Mexico City. 
So, when it comes to Mexico vs Colombia from a tourist attraction perspective, Mexico just has the edge once again.
Which country is better for solo female travelers?
Neither Mexico nor Colombia are destinations that spring to mind when you mention safe places for solo female travelers to visit. However, both places can offer a wonderful experience for solo women.

You will easily find other travelers exploring both countries by using social platforms such as Bumble BFF, Meetup, Couchsurfing, and Facebook groups. Traveling to both countries just requires the same common sense precautions as traveling anywhere in the world. 
For instance, don't be naive about trusting overly friendly people, don't walk alone at night, be mindful of your surroundings, and be aware of the type of neighborhoods and areas you walk into. Traveling to both Mexico and Colombia 
You may notice a lot of male attention in Mexico and Colombia, particularly if you look different from the locals. Usually, this is nothing more than curious glances. Catcalling is best ignored, as you never really know what is going on in someone's mind when they bother you.

The distinct difference between traveling in Latin America and traveling solo to places like Greece is that you constantly have to think about where you are going. For instance, one area in a neighborhood of a Mexican/Colombian city can be very safe.

However, go 3 blocks down the road and you will find yourself in a no-go zone. For instance, Tepito in Mexico City is notoriously dangerous and it is only a few blocks away from Mariachi Square.  
Similarly, you cannot just drive randomly between cities and states as you would like. Driving around the Yucatan in Mexico is very safe, whereas, in places like Nayarit, Sinaloa, and Jalisco, there are areas where you should not consider driving alone. 
Mexico Vs Colombia: which is better for solo female travelers?
Both Mexico and Colombia can offer a great experience for solo female travelers. The only additional thing to keep in mind when traveling to Colombia is that Colombian men can be a little more forward.
Men will often not hesitate to approach you on the street or ask the waiter to send their phone number over in a restaurant. Instead of whistling in the streets, people will often hiss like a snake, which can throw you off guard and be intimidating. It is better to just ignore all of this and not let it ruin your day.
Final thoughts on choosing between traveling to Mexico or Colombia
Are you still on the fence about whether you should travel to Mexico or Colombia? Have you spent any time traveling in Latin America in the past? 
Both countries are wonderful, culturally rich travel destinations with plenty to offer. It's just that for the most part, Mexico is such a spectacular country that it overshadows Colombia every single time.
In a perfect world, you would have the opportunity to visit both countries. If you have to choose just one or the other, choose Mexico now and save Colombia for later.
Have a wonderful time traveling around Latin America!
Buen Viaje! Melissa xo
---